CLUB AT THE BARN
All club events will be available By Ticket ONLY, and no option to pay on the door. Tickets are limited so purchase early to avoid disappointment. Entry is not included with any bedroom package and tickets can be purchased through the link here.
Bedrooms are bookable online, CLICK HERE to view the rooms
---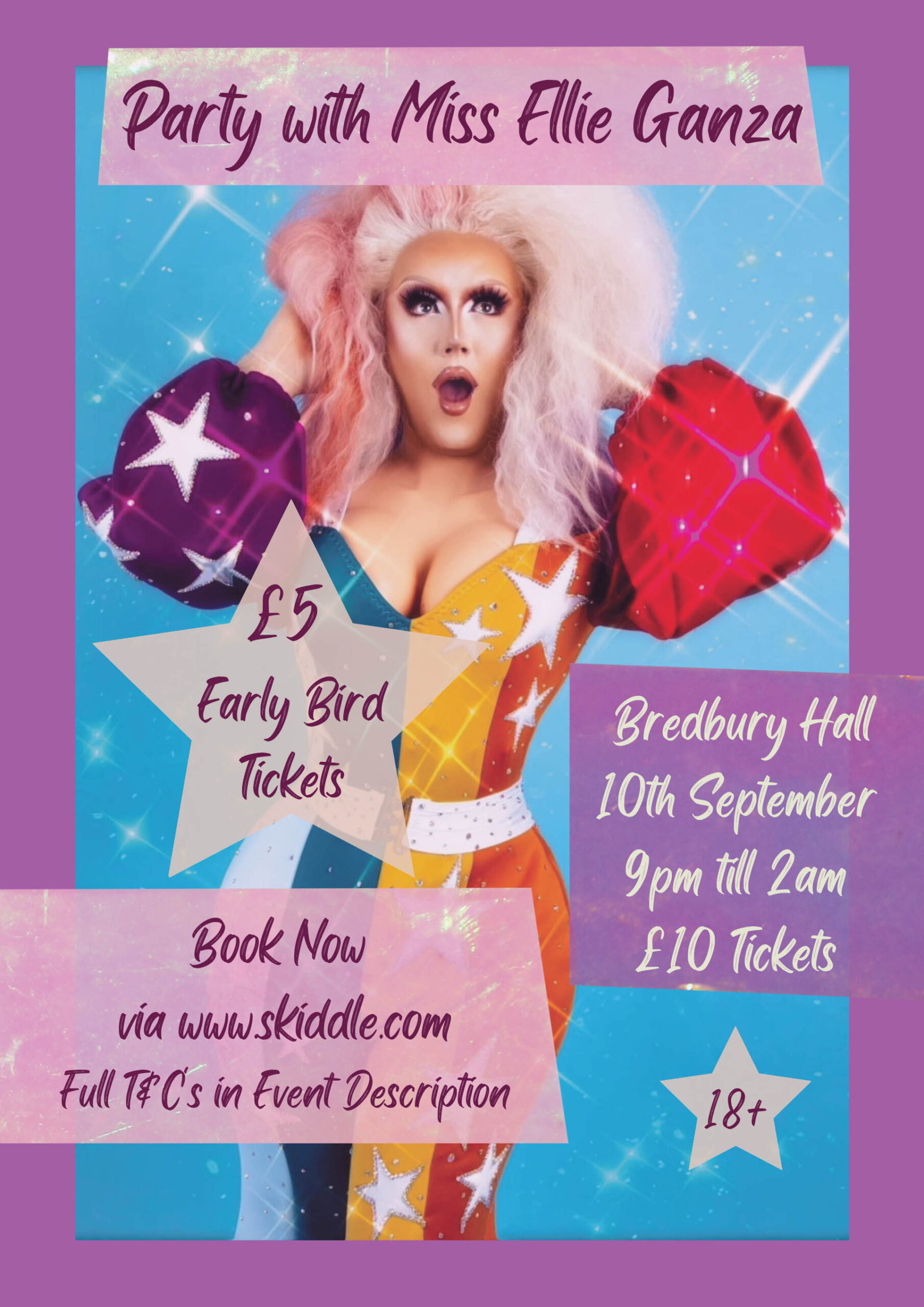 Bredbury Hall serves you a party with Miss Ellie Ganza. An evening of fabulous drag variety at its very best. Dress up or dress down but bring your dancing shoes. Get ready to lip-sync for your life!
Miss Ellie Ganza hosts an elevated performance which includes entertaining with comedy, lip-sync, dance and DJ-ing. The evening from 9pm till 2am is the perfect opportunity to celebrate any occasion or simply an excuse to finish summer on a high.
Early bird tickets will be available at £5.00 before full ticket price commences.
FOR TICKETS SEE BELOW
---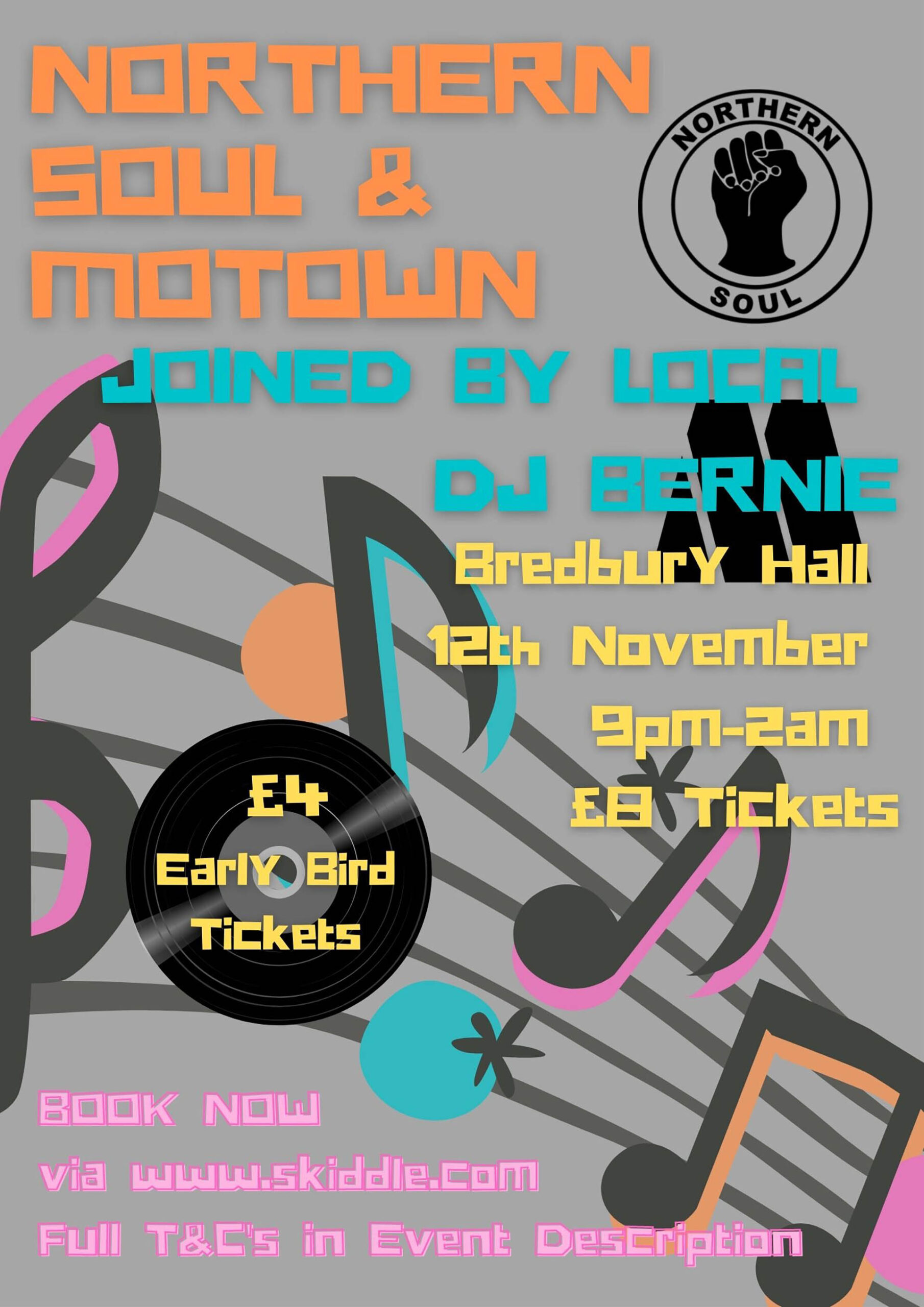 Get your groove on to Northern Soul & Motown. Jump back in time to the 60s and listen to the best tunes that influenced a whole new world of disco. Athletic dancing, heal flicks, shimmering and twisting is crucial whilst watching the retro music videos. This is a Bredbury Hall night not to be missed!
Early bird tickets are available at £4.00 before full ticket price commences.
FOR TICKETS SEE BELOW
Ticket sales powered by Skiddle
---
Terms and Conditions
The Club operates a zero tolerance drug policy, and anyone suspected of have drugs on their person may be subject to being searched before entry is allowed, or to remain inside the premises.
We operate a challenge 21 policy for entry, therefore anyone who looks to be under the age of 21 may be asked for ID before entry. No alcohol can be brought onto the premises, and we reserve the right to search bags, any alcohol found will be confiscated.
We operated a challenge 25 policy at the bars and therefore anyone who looks to be under the age of 25 may be asked for ID to be served. We also reserve the right to refuse the sale of alcohol to anyone we deem unfit to continue drinking, this is line with licensing law and applies to anyone we feel is too intoxicated.
We want all our guests to come and have a great night so please adhere to all policies and procedures as failure to do so will result in entry being denied and tickets will not be refunded. The decision on entry is made by the Club Manager and/or Head of Security and their decision is final.